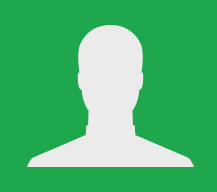 Mr. Fahad Mohamad Al Muqbil, graduated in 1994 from King Abdulaziz Military Academy, a formation that helped shape his pragmatic and rational thinking and aided in the development of his solid strategizing capabilities.

Mr. Al Muqbil worked in the government sector for a period of 7 years during which he began trading on the Saudi market; an interest that gave him a clear perspective of the most important investments activities within the Saudi market.

In 2002, he moved into the private sector and started his own business in Real Estate Investment, Industrial Planning, as well as Shopping Malls, Leisure and the development of Entertainment Centers.

He then moved to open Riyadh Gallery in 2008, developed in collaboration with other partners, and widely considered to be one of the biggest and most successful malls in Riyadh, and a landmark in the capital from a design perspective.

He established Fahad Al Muqbil Group in line with other companies such as Al Manakha, Assater Entertainment, Afaq Al Ared and Sama Coffee.

In 2010, he founded Wabel Al Arabia for Investment Company, focusing on real estate, retail and hospitality development as well as entertainment and leisure centers. In 2012, he launched Kayannat Real estate with other partners. Additionally, in the year 2013, Akeed for Commercial and Real Estate Marketing was established.

In view of his strong presence in the Saudi market and his drive for growth, Mr. Al Muqbil has obtained exclusivity agreements for world renowned F&B, coffee shops and general investment brands and cemented alliance agreements with multiple retail companies in the Kingdom of Saudi Arabia such as Safola Group (Panda), IKEA, Dar Al Bandar Group, Al Olayan Company, Lulu group, Kamal Jamjoum group and Alshaya Retail.